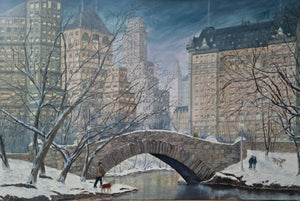 I enjoyed painting this artwork so much as it was a huge challenge for me.
Initially I painted it for my own home, but when a customer called to the gallery to collect a different artwork, she admired it so much and said she wanted to see it when it was finished.
After sending her a picture,, she immediately wanted to buy the art.  Even though it was for me, it had a special meaning for her and her husband so I agreed to sell it.
She was delighted to be able to purchase it, and I hope it has pride of place in her home.
Prints are available